What Does the Old Flame Experience Mean to us?
Just like our dedication to quality lagers, we work hard to curate a space and atmosphere where locals and travellers alike can have a space to make memories. COVID-19 had ramifications that no one could expect. One of our biggest disappointments was not being able to welcome guests through our doors for a pint and a tour in the intimate and casual manner we use to be able to offer and have people come and feel the magic of our taproom.
Take a look below for a taste of the events, experiences and moments that have happened at the brewery. We deeply hope you join us to make your own memories, as brewing incredible beers is only half the mission.
Community Engagement
Our brewery works to be apart of something bigger within our respective communities. We work to contribute to and collaborate with our community to ensure those within thrive and produce a ripple effect outwards.
Locations
We at Old Flame are incredibly blessed to be able to have two locations to welcome guests to create memories and enjoy a freshly poured draught pint. We offer a causal atmosphere where you meet us at the bar for a pint, and offer limited food options like a charcuterie box, soft pretzels and beer nuts. Each space is uniquely curated, yet the two work harmoniously to tell the story of Old Flame. We don't want to give it all away, book at either location to hear the whole story!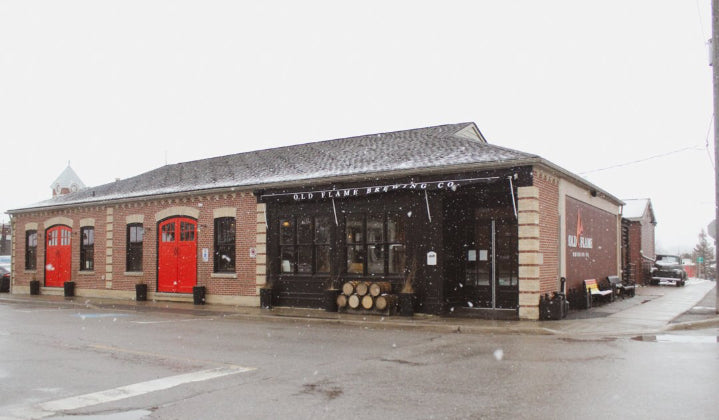 Port Perry
Our flagship location and beloved hometown. If you've never been to Port Perry, we encourage you to visit our community and witness the small-town magic. Nestled in the historic downtown, the building housing Old Flame was originally built in 1884, and began as an Ontario Carriage Works factory. Our building has a rich history with our township, and we work to preserve and pass on its stories. Whether you join us for a couple flights and live music, a tour to hear the history and process of Old Flame, or to simply pick up a few cans to go, we promise you'll have an experience worth remembering.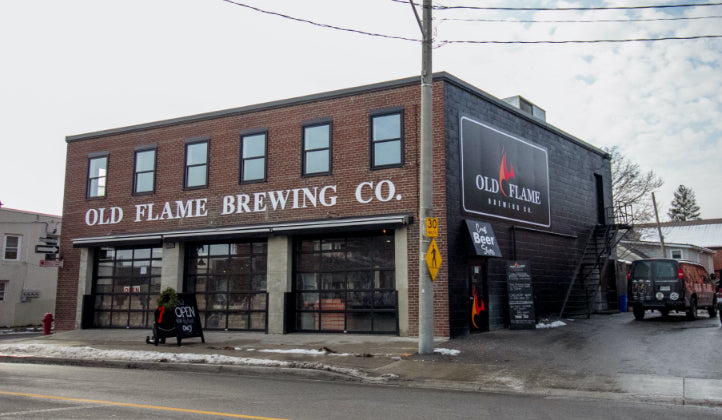 Newmarket
The story of Old Flame comes full circle with the opening of our Newmarket location. The Old Flame Ale House, sits at the top of the hill in Downtown Historic Newmarket, overlooking the bustling streets and local community. Lovingly and locally known as "The Old Fire Hall", we are committed to preserving the history of this building just as we have done in our flagship location. Our Newmarket space features an operating brewhouse, taproom, remote working area for local residents and a community event space. We are so looking forward to welcoming new faces and familiar fans in our newest location!