Theatre on the Ridge: October Community Partner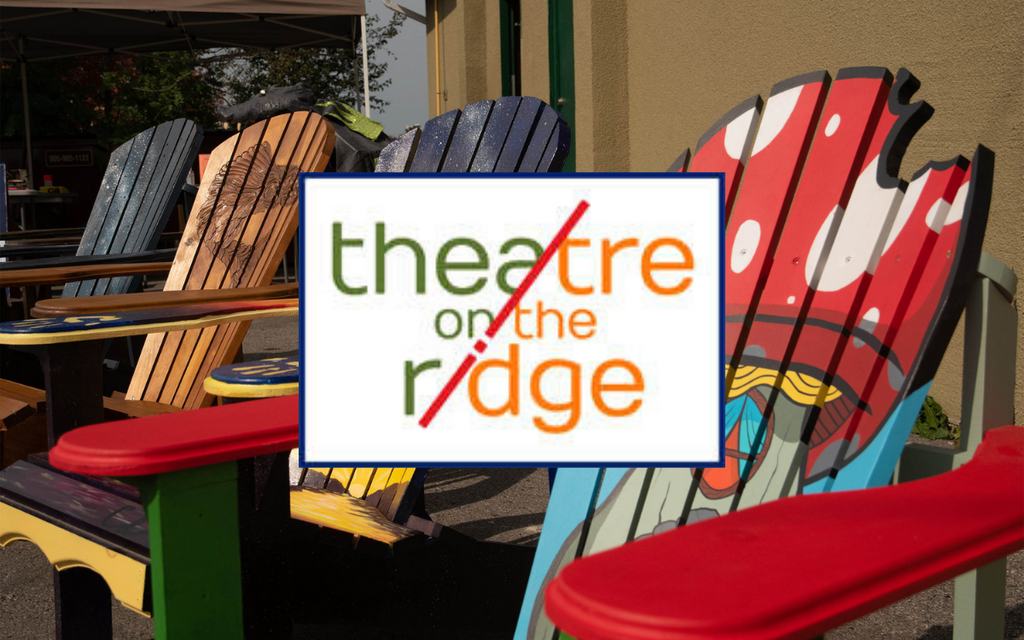 Each month we will be featuring an organization that works to make our community a better place. In addition to sharing their story, we will be donating a portion of our online sales each month to the partnered non-profit organization, as well as have a donation prompt at checkout for those who can help support.
October's Community Newsletter partner is Theatre on the Ridge. We sat down with Carey, the Artistic Director and General Manager of Theatre on the Ridge, to learn more about the company and its operations within the community. Now in its 7th year, Theatre on The Ridge continues to be Durham's innovative professional theatre company that captivates on and offstage. Since 2014, the company has consistently committed to artistic excellence, accessibility, education, and audience engagement while nurturing new artists and theatre works.
"Theatre on the Ridge is an important part of the community because we are the only professional, non profit theatre company in Durham. While there is lots of community theatre activity in Durham Region, we wanted to create something where we could work in our own way," says Carey about how Theatre on the Ridge stands out in the community.  
Theatre on the Ridge has a strong focus and passion for Canadian content. They work to develop new artists in the community and create content that is specific to the surrounding area. Theatre on the Ridge works with community partners like the Port Perry Historical Society and The Scugog Lake Stewards to tell their stories through theatre. For the Scugog Lake Stewards, Theatre on the Ridge presented an original performance for young audiences called Monsters and Milfoil: A Tale of Lake Scugog, that shares the history and importance of Lake Scugog through interactive songs.
"Theatre is story telling. People think it's the tangible objects that are important to the culture and heritage of the community, but it is stories too. The arts and culture are a big part of what Scugog has to offer."
They also work to make theatre more accessible by seeking out alternative venues and performing on the streets of Port Perry. While COVID has certainly been a hinderance to operations, it has helped the search for new and different venues to host performances.
Through its summer theatre festival, held annually in Port Perry, Theatre On The Ridge presents professional theatre and musical productions of new, Canadian and international works that entertain and engage audiences, pairing a quality big city theatre experience with the welcome and appeal of small town rural hospitality.
"Artists deserve to be paid for their work, and to be supported within their own community, not having to go to the big city to find work," mentioned Carey. 
Theatre on the Ridge brings in over 12,000 people into the community over 9 weeks for the Summer Festival, and 16 workers to the community, such as artists and individuals to help with production and operational support. In turn, these visitors have a ripple effect in the community. These individuals also shop, eat, and bring family and friends to support the other businesses in town. When it comes to theatre, it extends peoples stay in the community. Tourists will support a local restaurant by seeing a show before dinner, and perhaps even extend their time here by staying overnight after a performance.
To keep up with Theatre on the Ridge, follow them on social media through the handle @theatreontheridgeportperry and visit their website at http://www.theatreontheridge.ca/. You can also sign up for their email newsletter, to help you keep up to date on all the performances and happenings that are ongoing.
Theatre on the Ridge accepts monetary donations, whether it be on a monthly or one time basis. For those who can help support, there will be a donation prompt at checkout through Old Flame's online shop for the month of October. 
But by far, the best way to help support Theatre on the Ridge is to come out and see a performance. The company is a member of the Safe Travel Stamp. They have been safely offering theatre throughout the pandemic, when allowed to do so, and continue to create innovative performances.  
"Bring your friends!!" encourages Carey.