Dog Guides of Port Perry: September Community Partner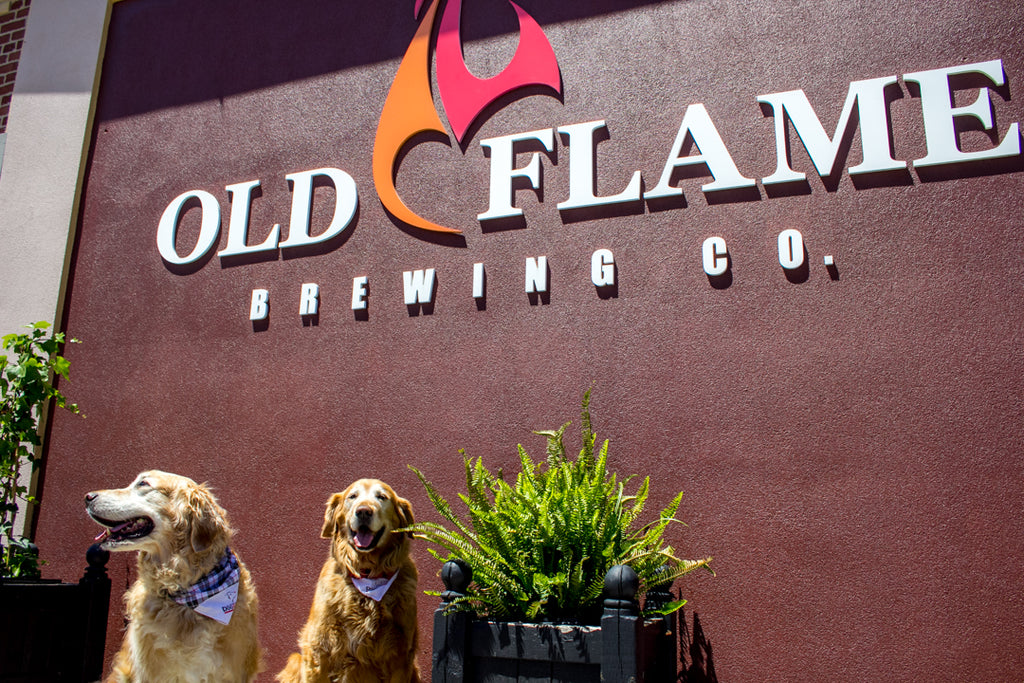 Each month we will be featuring an organization that works to make our community a better place. In addition to sharing their story, we will be donating a portion of our online sales each month to the partnered non-profit organization, as well as have a donation prompt at checkout for those who can help support
September's Community Newsletter partner is Dog Guides of Port Perry. We sat down with Ivo and Sue,  members of Port Perry's committee representing Lions Foundation of Canada Dog Guides. This group is passionate about helping individuals in our community access the life changing service of having a dog guide. These highly skilled and trained dogs help to empower Canadians with disabilities to navigate their world with confidence and independence by providing Dog Guides at no cost to them and supporting each pair in their journey together.   
"I have a personal experience where my cousin had M.S. and their dog guide helped to extend their life by ten years, and there is no price you can put on that," said Ivo, "Dog Guides improve the lives of recipients ten fold."
Dog Guides are trained to help with a variety of needs: from help with vision, hearing, seizure response, autism assistance, diabetic alert or general service and facility support.
"Lots of us have dogs as pets, they already have an impact on our lives but when they are trained to give assistance, the help they give is immeasurable and priceless," mentioned Sue
The Dog Guides host the largest school of its kind in Canada, located in Oakville with a breeding and training facility in Breslau.  Dog Guides in seven distinct programs are provided to eligible Canadians from coast to coast. From breeding to rearing and training with a life-time of follow-up services, each Dog Guide is $35,000 to train and place. The foundation relies on donations to provide these special matches and does not receive any government funding.
What is most incredible is these Dog Guides are given completely free to recipients. They are diligent in their work to ensure success for the dog and recipient. The organization brings people in for training, making sure the dog guide and the recipient are a good match and have a live-in centre where the dog and recipient can replicate a home care environment to ensure compatibility.
When asked how people can help to support, the best way is to participate in the Port Perry Pet Valu Walk for Dog Guides on the last Sunday of May. It's an event held across the country, with over 300 walks being held in Canada. Port Perry's walk will be in its 5th year, and has raised almost $100,000 to date.
"We are in the top 3% of walks across Canada. At the end of the walk, we finish at Old Flame with our dogs!  We wanted to make the walk a community event, where you can socialize afterwards with beer and perhaps a gelato, and really make it a special event. We want it to be fun!!" said Ivo
The team is entirely volunteer based, and is made possible with the help of the Lions Club. Ivo and Sue constantly expressed how incredible the community has been to their fundraising efforts, all of which helps to benefit individuals within our community to get them their own Dog Guide.
"Even in the pandemic, we have had a successful fundraiser because of this community," mentioned Sue
The Port Perry Dog Guides Team have walked in the Santa Claus parade and you will find them walking in the Tartan Parade that will be celebrating Port Perry's upcoming 150th anniversary.
While participating in the walk in May is encouraged, you can also take part in the Port Perry 150 Scavenger hunt the Dog Guides volunteers have organized! From September 1st – 24th if you participate in the hunt, you can get a chance to win some fabulous prizes. When asked about why they wanted to organize a scavenger hunt, Sue replied:
"It's all about community involvement and giving back to the town for their generosity to us. It's been incredible." Sue
The best way to stay up to date with the happenings of Port Perry's efforts to support the Dog Guides of Canada is through their Facebook page, and the national organizations' website.
Throughout September, we will have a jar at the bar where you can donate what you can and then receive a Dog Guides Bandana to show your support! Stay tuned, the Dog Guides will be at the brewery on a couple Sundays near the end of the month to talk about their efforts for the community.