Cinco de Mayo Beer Pairings!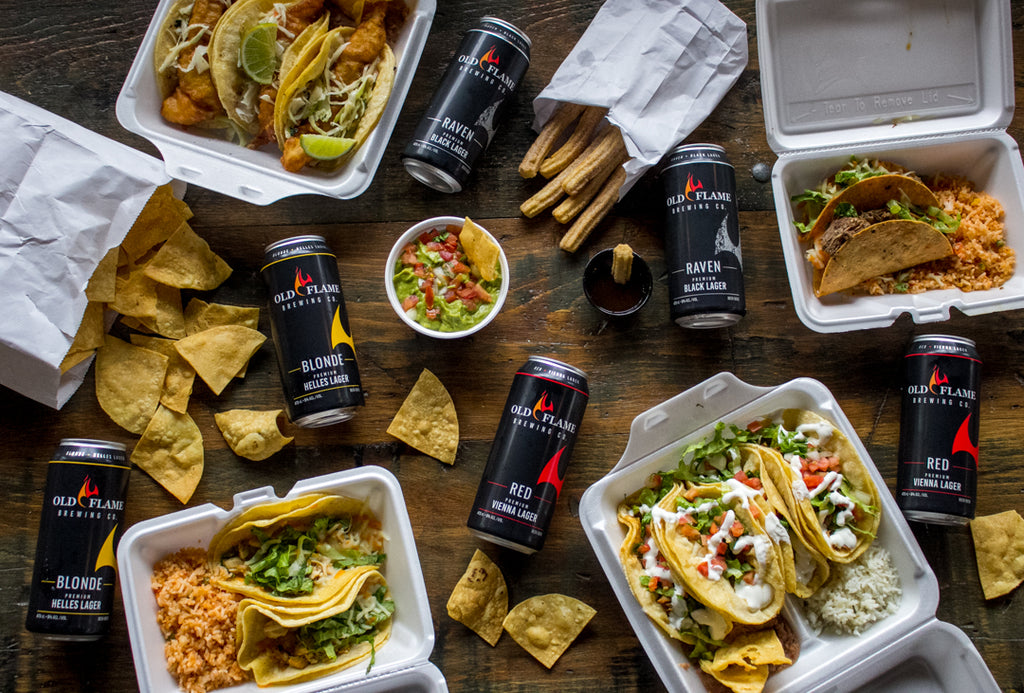 Happy Cinco de Mayo! We've curated a list of beer and food pairings to enjoy and celebrate today! We have a great lineup of brews that complement and contrast a variety of dishes from Mexican Cuisine. Happy Pairing! 
Blonde Helles Lager - We love to pair our bright Helles Lager with Chicken or Baja Fish Tacos! Our Blonde's light body doesn't overwhelm the light flavours of the chicken or fish, and its bready notes complement the doughy tortilla shell. Blonde's crisp carbonation cuts through the batter of the deep fried fish, lightening the dish as well. You can also pair Blonde with: Corn and Bean tacos, Chips & Salsa, Fully Loaded Nachos, Chicken Chimichangas, Quesadillas, or a Chicken Tostada stack.
Red Vienna Lager - Red is an extremely versatile beer to pair with Mexican cuisine! Our go-to is pairing Red with Pork Carnita Tacos, complete with refried beans and mexi rice. The caramelized flavours match those from the pork, with rich refried beans playing off the bit of sweetness found in the beer. Red has a nice balance of bitterness that cuts the dish to ensure it doesn't become too rich. Our Red goes insanely well with anything that is covered in Mole sauce! You can also pair Red with: Chips & 7 layer dip, Enchiladas, Chorizo Sausage, Chorinachos, or Tacos al Pastor.
Raven Black Lager - Our Raven pairs great with the deep and delicious flavours of Beef Barbacoa tacos. Don't forget dessert! Raven is the perfect brew to finish your Mexi meal with delicious churros and caramel dip... the dark chocolate and coffee flavours complement the cinnamon sugar dusting and its roasted body cuts grease from being deep fried. You can also pair Raven with: Brown sugar marinated Sweet Potato Tacos, Jalapeno poppers, Flank Steak Fajitas, Chips & Queso, or Chili Con Carne! 
Lime Lager -  Our Lime Lager can be paired with an array of Mexican cuisine, acting as a spritz of lime to elevate any dish. We recommend it to be paired with Shrimp Tacos! The light body of the beer won't overwhelm the delicate shrimp, and fresh lime flavours make the dish reminiscent of a ceviche! You can also pair our Lime Lager with: Street Corn/Elote, Chips & Guac, Taquitos, Tilapia, Lime & Cilantro Rice or a Mexi Shrimp Skillet!
Enjoy the day celebrating the incredible cuisine and culture of Mexico!