Create your own Island Getaway!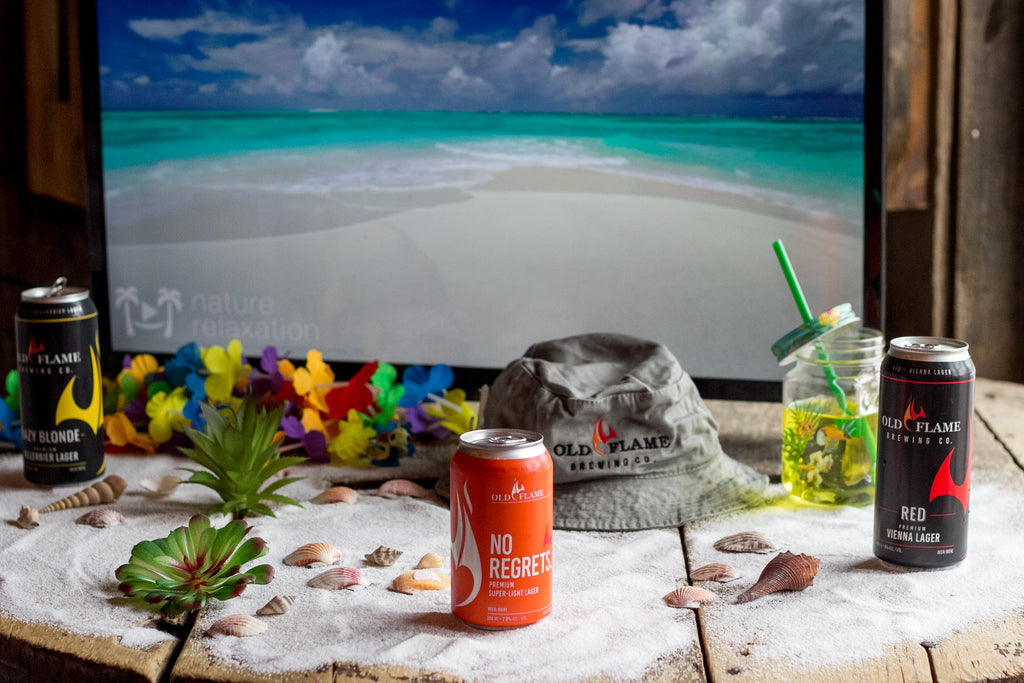 We've curated a list of everything you need for a tropical Old Flame Staycation!! 🏝️ ☀️🍍 
While we can't travel far we can try to emulate the warm tropical vibes! 
✈️
✔️ Beers - No Regrets, Blonde (add a lime if you want, like tropical favourite Corona) or Red (Similar to Dos Equis Amber)
✔️ Candles with island aromas for that fresh ocean breeze smell! 
✔️ Crank the Heat
✔️ Margaritas 
✔️ Sunny D and Fruit Punch for the kids!
✔️ Fancy Glasses or Drink Umbrellas
✔️ Tropical Decor 
✔️ Your favourite sunglasses
✔️ Old Flame Bucket hat, Old Flame Sandals and floral attire
✔️ Island Playlists - We recommend "Tropical Vibes" and "Island Pop" from Spotify
✔️ Island Visuals - While you hangout imagining your far away on a beach, throw up "12 HOUR 4K Ocean Waves Video & Sounds" from Youtube to watch and hear the soothing waves come and go
✔️ Snacks! Chips, Guac & Salsa, Fresh Fruit (Pineapple, Kiwi, Banana, Mango, Dragonfruit)