March Community Partner: Operation Scugog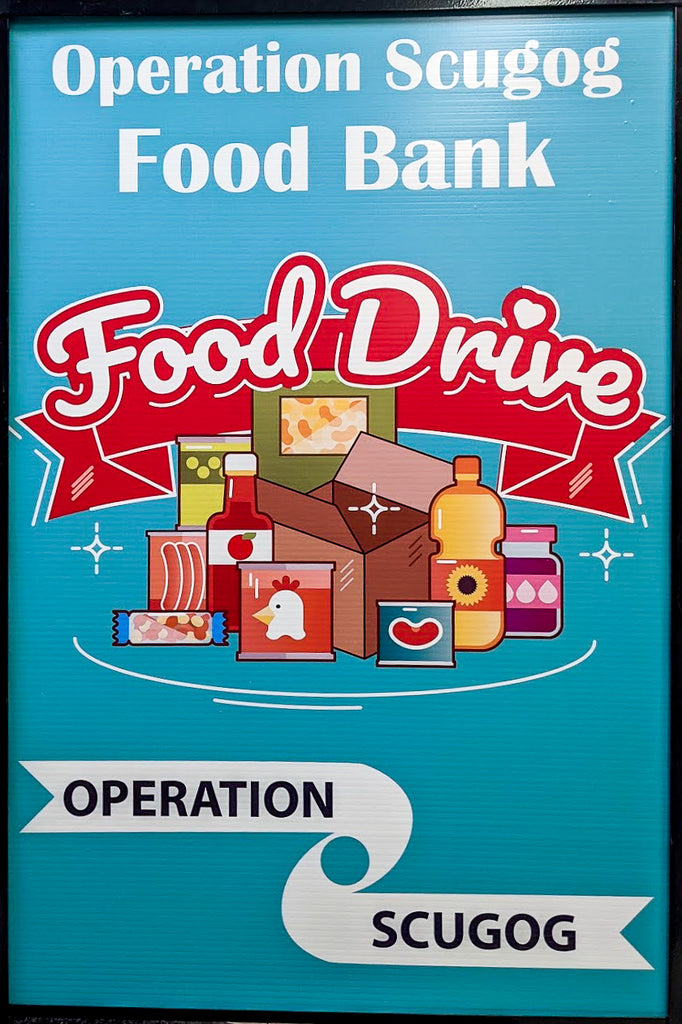 Each month we will be featuring an organization who works to make our community better. In addition to sharing their story, we will be donating a portion of our online sales each month to the non-profit organization, as well have a donation prompt at checkout for those who can help support.
We were able to snag some time with Karen Teed of Operation Scugog to chat about the operations and needs of the organization. 
"Just because people don't see the need, doesn't mean it's not there."
Operation Scugog Food Bank is a pillar in the community that has continued to make an impact on the lives of those in our township for over 34 years. The organization operates out of a school portable on Alma St since 1987, with the organization being entirely volunteer based since its inception. Before COVID they had access to a team of over 35 volunteers, but with the global pandemic, the group has been reduced to two groups of five that operate on a 2 week on, 2 week off basis. These volunteers go above and beyond to ensure they are taking care of those in need within our community. 
"It's not just about food, people want to talk and have connections when they come by, which has been greatly affected by COVID," says Teed. 
While Operation Scugog works to provide nutritious meals to those in need within our community, they also provide so much more. They offer access to toiletries, clothing, pet food and pet supplies, in addition to,
w
hen necessary, they offer emergency assistance for those needing a few extra dollars to cover rent or pay utility bills
.
Moreover, they provide an opportunity for social connection and interaction, something that during these times is increasingly hard to have access to, especially for those who are vulnerable, but offers immense positive influence. It's more than just providing food; Operation Scugog works to create a better quality of life for people in need.
In regards to how Operation Scugog has been navigating the COVID-19 pandemic, Teed mentioned, "The response during COVID has been over and above… people are extremely good to us."
Just like countless other industries, Food Banks have had to innovate quickly and adapt to the rapidly changing needs of the community. They have shifted to offer Curbside pick up and have been working outdoors since the start of the pandemic.
Food Banks Canada have a collective vision across the country to see a Canada where no one goes hungry. Their mission is to not only relieve hunger today, but prevent hunger tomorrow. 
When asked what items they are in need of most right now, condiments and toiletries top the list. 
If you would like to help contribute or donate items to our local Food Bank please call
(905) 985-3087 or email
operationscugog@gmail.com
to coordinate a donation.